Porcelain Veneers
In art, harmony is when elements come together in a unified way, a process of becoming whole. With veneers, the three part harmony of function, aesthetic, and anatomy must work together to create a piece of art that stands the test of time.
Les Belles has mastered the technique of minimalistic smile design with porcelain veneers: slim handcrafted porcelain, the thickness of a contact lens, to deliver a gorgeous result that mimics nature. Real beauty, elevated.
What is Minimalistic Smile Design?
Les Belles specializes in minimalistic smile design, using advanced 3d facial symmetry technology to design the perfect smile that looks like you. No more overdrilling or bulky veneers that look fake. We use a minimally invasive technique with handcrafted ultrathin porcelain to change the shape, color, length, and position of your smile.
Step One: Smile Preview
Step Two: Try in your Temporaries
Step Three: The Final Reveal, Your Gorgeous Smile Perfected
| | |
| --- | --- |
| Traditional Veneers | Les Belles Minimalistic Smile Design |
| Lots of drilling, destroying the natural tooth | Preserving your natural teeth with minimal drilling |
| Big bulky porcelain, needs replacement every few years | Ultrathin handcrafted porcelain, high quality and long lasting |
| One style of smile: Hollywood | Subtle enhancements unlock your unique natural jaw-dropping beauty |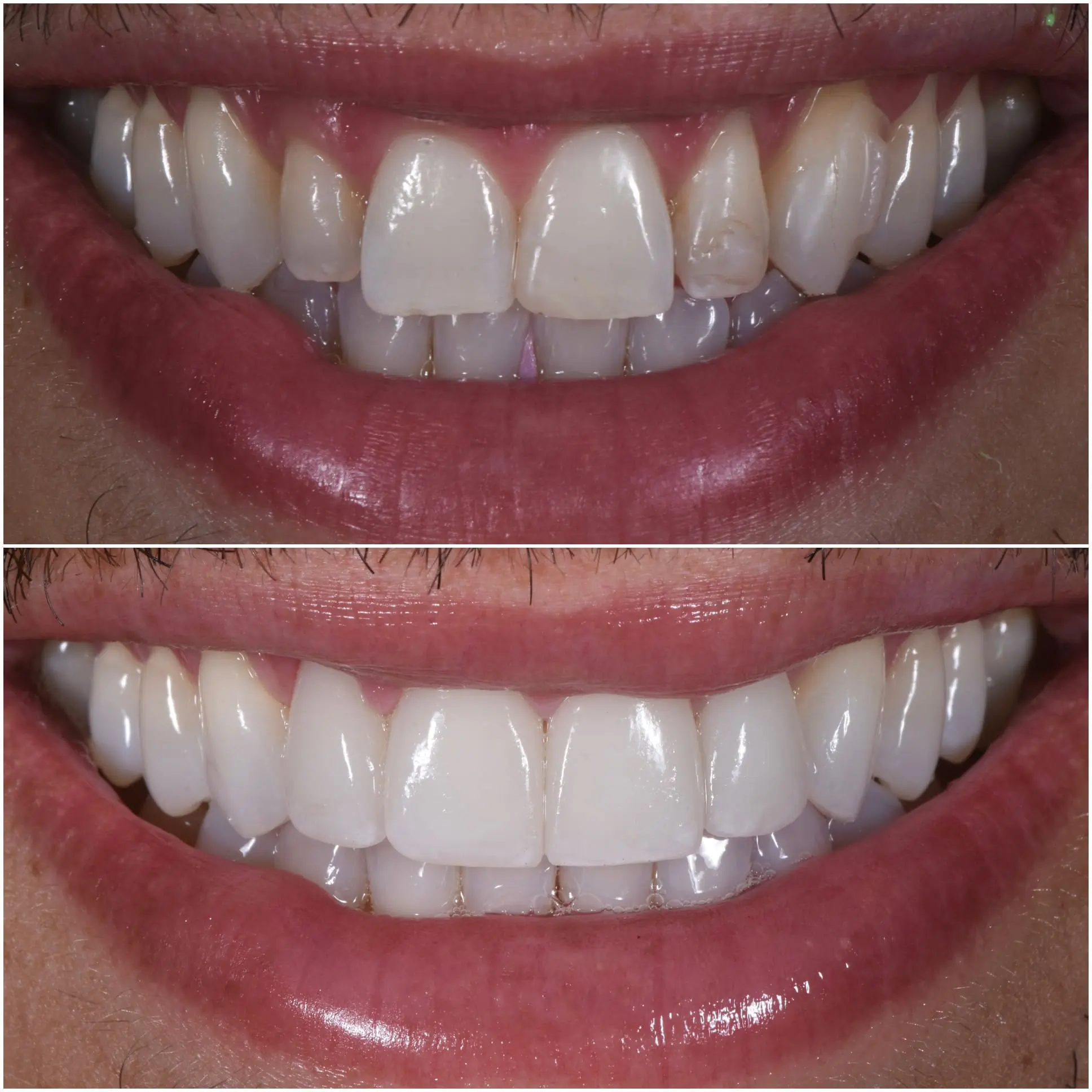 Myth: to prepare for veneers, the teeth must be shaved down into stubs.
Reality: with minimalist smile design, teeth are prepared by preserving as much of the natural tooth structure as possible.
A bolder, brighter smile can be achieved by widening the smile and reshaping with with minimally invasive porcelain veneers. Subtle and stunning.
Reasons to Choose Porcelain Veneers

With our cosmetic dental treatments, a set of porcelain veneers can mask imperfections and make your smile brilliant again. Veneers give you a uniform, straight smile by covering up many issues, such as small gaps between teeth, discoloration that has not responded to whitening efforts, as well as misshapen or slightly crooked teeth. Porcelain veneers can correct worn and aging teeth, resulting in a more youthful appearance.
Veneers and Mental Health
There are a variety of flaws and blemishes that can keep your smile from looking its best. The inability to smile fully has a major impact on mental health. Our dentists at Les Belles NYC understand how an appealing smile is connected to well-being and self-confidence. No matter what your teeth look like before the veneers are placed, afterward, do not be surprised if you feel an immediate boost in your self-confidence. A beautiful smile has an amazing effect on the person who shares it as well as on those who get to see it.
You may be doing everything you can to live a healthy lifestyle. However, if your teeth are not reflecting these efforts, you may want to consider the advantages of porcelain veneers. Les Belles NYC is dedicated to helping all our patients achieve a high level of overall health and enhancing the appearance of your smile is part of that effort. A change on the outside creates a change on the inside. With confidence fully restored, you can embrace life and prepare for new opportunities coming your way.
We are happy to discuss the details of the procedure with you and determine if you are a good candidate. Les Belles NYC takes pride in offering honest and forthright evaluations of all your dental needs.